Thursday, October 27, 2016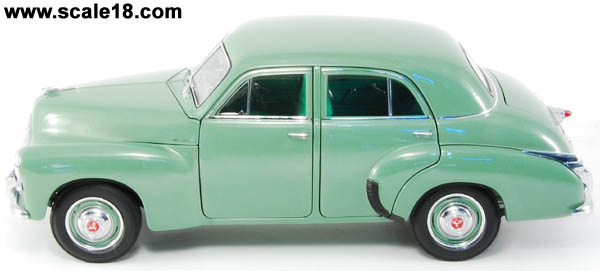 AUTOart 72492
aa72492
Holden FJ Sedan Carema Green LE (1/2100) Biante Exclusive [2009]
The Holden FJ series is a range of motor vehicles which was produced in Australia by General Motors-Holden's from 1953 to 1957. The FJ was the second model of an "all Australian car" manufactured by Holden and was based upon the established 48-215 series, commonly referred to as the "FX".
The FJ, of monocoque construction, broadly followed the silhouette of its predecessor, but featured a bolder horizontal styled front grille, along with comfort and decoration upgrades in a new sedan model named the 'Holden Special'.
Originally specified as 60 bhp (45 kW) achieved at 3,800 rpm, the claimed maximum power output from the six cylinder engine was increased to 65 bhp (48 kW) achieved at 4,000 rpm.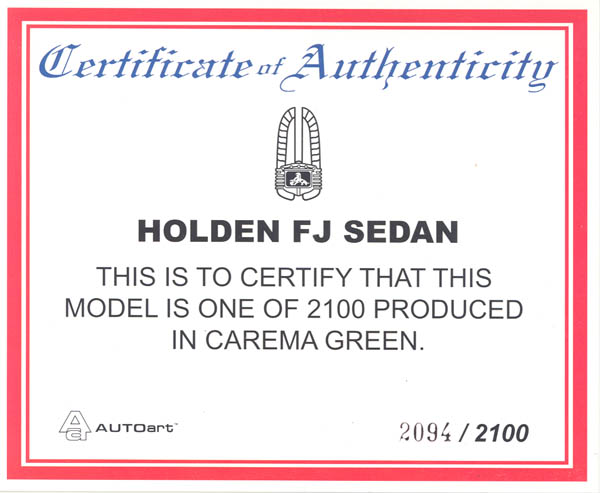 ---
©1997-2016 Kevin's Hobbies Ltd., Website Designed and Programmed by Kevin Pickell